Airspace map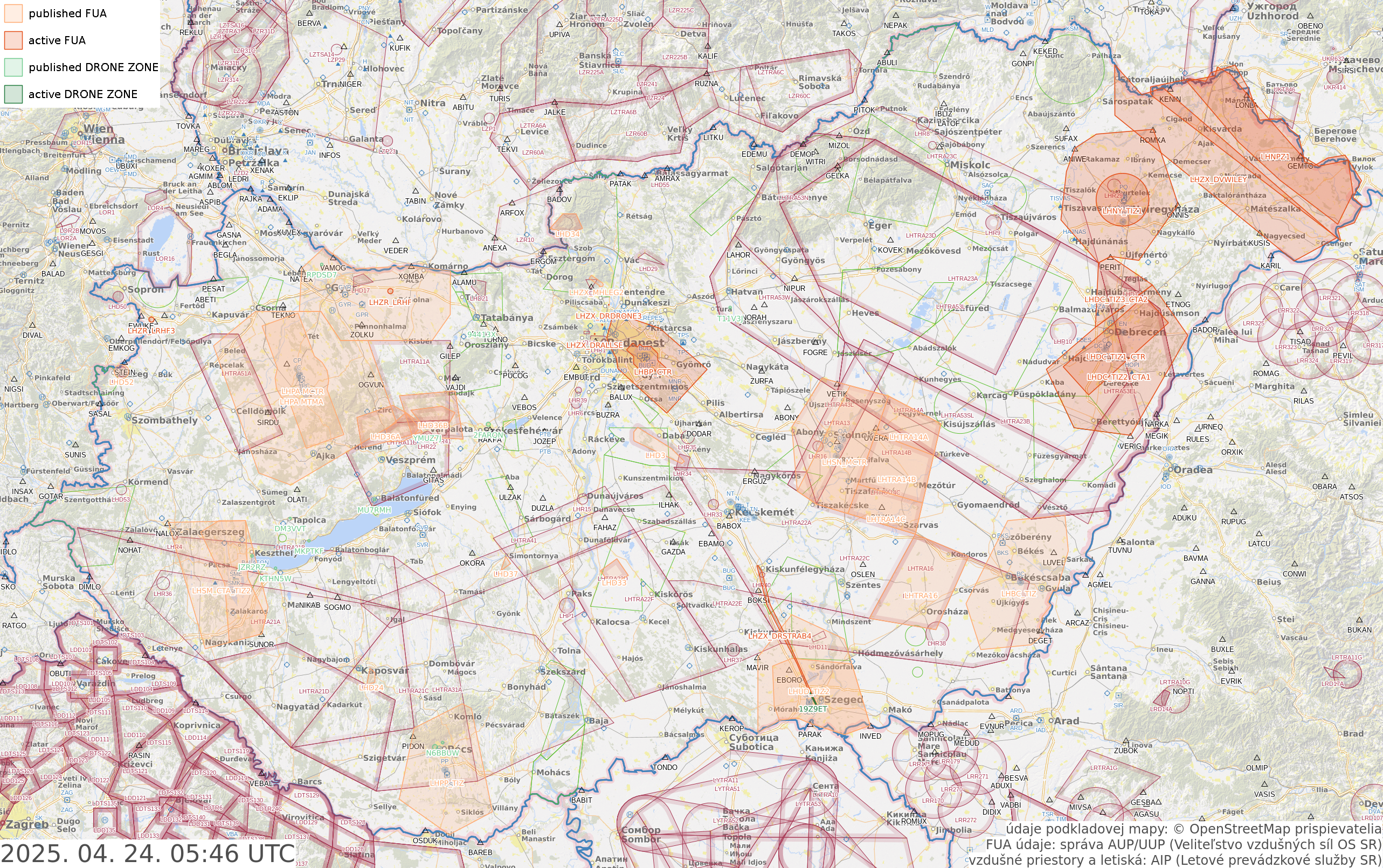 The airspace use map refresh in every 5 minutes. Clicking on the image will open a separate web page, full page wide.
You can print the map by clicking on the icon.
Login
to NetBriefing system you will find detailed and real time data.
Low-Level significant weather map
The Hungarian Meteorological Service provider prepares a map area forecast (low-level significant map, hereinafter LL SIGWX) for the Central European region to serve low level flights. The map is valid from the surface to FL100 altitude, the map shows the weather fronts in the area, the different weather zones and boundaries, the wind conditions of significant weather elements and the pressure level of 850 hPa (~ 1500 m) with wind flags (if the wind speed exceeds 7 m / s).
LL SIGWX is produced 3 times a day for the following fixed times: 06, 12 and 18 UTC.
The prepared product consists of two parts. The already detailed elements are indicated on the attached base map. Attached to this is a table showing the visual conditions of the isolated areas, the time image, the amount of clouds, the types, the characteristic height of their base and roof, the degree of turbulence and icing, and the height of 0 degrees.
Low-Level significant weather guide pdf document.
Data provider is the Országos Meteorológiai Szolgálat, OMSZ (Hungarian Meteorological Service provider).